1
« on: September 14, 2019, 03:38:20 PM »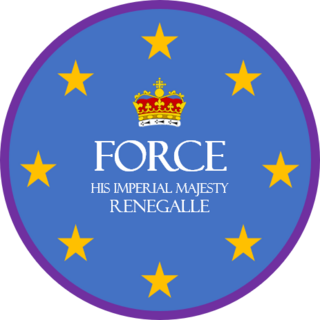 Imperial Announcement: Grant of Dot Citizenship
---
I,
Renegalle
, Emperor of Force and its territories, hereby bestow the highest award we have upon one of our most dedicated members.
Lashnakia did not start off as an effective or active Minister. He was active, but no matter what position he was put in, he couldn't seem to do a good job in it. That was, of course, until he became Prime Minister. As Prime Minister, he set Force on the road of progress. For the first time in our history, every Ministry was now functioning properly; getting work done, recruiting new members, and meeting deadlines - all without the need for me to intervene. After his first term in office, he was unable to run for a second term as he was unavailable when elections were taking place. When he came back, the newly elected Prime Minister (another Dot Citizenship holder), Libertatis Regalis, appointed him as Deputy Prime Minister. In the past, the DPM has rarely done much of anything, but Lashnakia on the contrary has acted almost like a Chief of Staff. He has actively worked to ensure Ministers and other government officials are doing their jobs, keeping the government active and effective and even when he is under pressure from real life, he has given his best effort forward to help Force prosper.
As the newest recipient of Dot Citizenship, Lashnakia is now entitled to move their main or a puppet to the territory of Dot and is entitled to all the honor and respect bestowed upon them by this award.
Once again, I thank you for all you have done for this region and wish you the best in your retirement from Force government.
Sincerely,
Renegalle
Emperor of Force