Recent Posts
1
Independent, but Democrat-leaning.
2
APPOINTMENT TO THE POST OF MINISTER OF THE INTERNAL AFFAIRS
The Democratic States of Lashnakia reposing special trust and confidence in your integrity, prudence and ability, I designate you to the post of Minister of Internal Affairs and special assistant to the Prime Minister. And I do authorize you to execute and fulfill the duties of that office with all the powers and privileges and subject to the conditions prescribed.
If is affirmed by this letter and with the seal of my office.
And it is done so on this day and in this place.

Congratulations,
Libertatis Regalis
Prime Minister of Force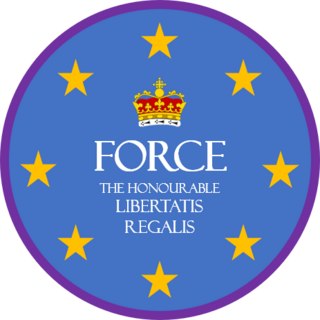 3
« Last post by Renegalle on February 17, 2019, 01:39:22 PM »
Democrat

I by no means support everyone in the party, nor do I support some of the corrupt things that have gone on in it. However, it still continues to be the best representative of my political ideas in any major party.
4
tion Name: The empire of sgrub
Type of Government: Authoritarian dictatorship
Estimated Population: 6 million
History Description: Sgrub was once a group of 5 nations that after 13 years of brutal war became the unified empire of Sgrub.
Politics Description: single party system
Policies Description: The government tries to does not particularly care what people do with their everyday lives as long as they accept the draft
Current Conflicts (if any): NA
Main Exports: mercenaries and cheap bobbles
Natural Resources: oil and uranium
Number of Cities over 100,000 people: sgruk, kallak and gigerun.
6
I swear to join The National Party of Force and uphold its ideals and to never use corruption or any means of illegal activity or I shall be removed. I respect the high party officials as well.

Your Name
8
« Last post by Renegalle on February 15, 2019, 11:00:57 PM »
Map updated.

Additions:
Of Sgrub (added as Sgrub)

Removals:
Atriopia

Water Bodies Added:
Regalis Sea
Gulf of Elysium
Lashnakia Strait
Carropia Bay
Jerrid Strait
9
« Last post by Renegalle on February 15, 2019, 09:31:46 PM »
Ejderhan is accepted into the party!
10
« Last post by Dino on February 15, 2019, 09:10:14 PM »
This is a thread where you state whether you affiliate with the Republican or Democratic Party and why. This isn't only for Americans. Anybody could say which one they affiliate with.